Official Members
Canadians!
Our Stake Pool Operations are based all across Canada.
We offer economic and geographic differentiation for the Cardano community and all delegators to consider as a trusted group of pool operations that have an agreed code of ethics and best practices.
Security: Across our community of pools we strive for the highest level of security practices for node operation.
Performance: With a pulse on the latest developments from IOG and advancements to the Cardano protocol, we foster an environment of performance and maintenance cadences to offer strong performance across our community of pools.
Integrity: Real Canadians with an expressed passion and commitment to our individual efforts and the reputation of our collected efforts, our delegators can rely on our commitment to transparency and communication.. and just plain old friendliness.
Our group of pool operators offers a unique variety of skills and personalities and we want to offer shared resources and support concerning nuances of Cardano stake pool operation, and be a trusted group of peers in the Cardano community to serve our delegators.
Each member has their own story and brings their passion to the Cardano ecosystem in their own Canadian way.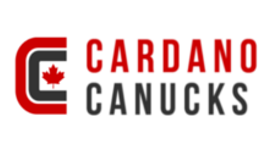 ADA Heart Stake Pool
Pool ID: f8b811d63ef2ac9e19eff41ab7a99f37b82da701f8ddb34d6d12cdb7
Ticker: HEART
Website: https://www.adaheartpool.com/
ADA HEART stake pool is a product of passion and community. Cardano has been presented to the world as being accessible as possible to those outside the comfort of strong financial identity. Specifically for economically oppressed markets and individuals, Cardano offers an opportunity to participate in the global financial marketplace. With the incentive to change the world, Cardano has energized a community of talented individuals to work together and build up our own and this strength of our ecosystem has empowered a passionate community member to participate in the decentralized promise of Cardano. This is the HEART of the Cardano ecosystem.
ArmADA Stake Pool
Pool ID: a2ccd8e93f5a518d4400790cb081673e79ed41e4bf1132f740f26a28
Ticker: ARM1
Website: https://www.armadastakepool.com
Email: Contact Us
ArmADA Stake Pool is running on a global scale infrastructure since the Incentivized Test Net (ITN) in December 2019. It is a combination of bare metal and servers hosted in Certified Data Centers around the globe. Due to this geographical redundancy we can ensure that the pool stays online even if one data center suffers from an outage. Working closely with the Cardano community from the beginning, allowed us to fine tune and improve our servers day-by-day. With over 20 years of experience working mostly on MacOS and Linux, we are utilizing the best security, and monitoring practices to provide our delegators the best return possible.
Beaver Pool
Pool ID: 593dfbc66c5b8dfc040851a2f4d87191490d4c2312c65dd4418f7b23
Ticker: BEAVR
Website: https://www.beaver-stake-pool.net/
Email: Contact Us
Beaver Cardano Stake Pool has been participating in the Cardano network since December 2019 on the Incentivized Testnet. I've been involved in cryptocurrency since 2012, where I was mining Litecoin. Since 2017, I've been closely following Cardano and believe it will revolutionize blockchain technology and the world. BEAVR is solely operated by myself and I hope to help educate the masses about Cardano, the problems it solves, and the improvements it makes to blockchain technology. Help us decentralize Cardano and let's make history!
Cardano Canucks
CANUK Pool ID: 4deb0ba979fe7af5a5a4896ef68cdae029ad116542555cb422f46348
CNUK2 Pool ID: 90b265d73d812200a842f90bd01bc9f943a713b0dc936238c686c0a9
CNUK3 Pool ID: 2a70a609a9506d55738a3d4e11884fa71bc68ffb759688315069f76d
Ticker: CANUK, CNUK2, CNUK3
Website: https://cardanocanucks.com/
Email: Contact Us
We are a partnership of two folks living in Toronto. Mike, brings his experience as a technical lead at multiple data and analytics organizations. He designs and builds cloud-based data warehouses, largely intended to  analyze big data. Vivek brings to bear more than a decade of experience in data and analytics, as well as marketing strategy and execution. With strong industry experience and a passion for cryptocurrency, we can confidently move forward with this venture and responsibly manage this Canadian Cardano stake pool.
We really got involved in cryptocurrencies in the bull market of 2017 where we were fortunate enough to make a small profit at the peak of the market. This was the point at which we discovered Cardano and have been following the project consistently for the last several years. The goal of Cardano Canucks is to build a community of like minded folks who believe in Cardano and provide them a great stake pool experience.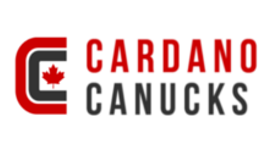 Kelowna Staking
Pool ID: e63d0fa435f185cf651c81bf666f51199ca6dd7ba1fe7cbf75d76776
Ticker: KLWNA
Website: https://kelownastaking.ca/
Email: Contact Us
I moved to Kelowna in 2014 for a Network Administration Specialist course and since then work as Technical Support for a VoIP Telecommunications Company. I work with Linux on a daily basis and assist in the management of company servers. I first joined the crypto space in 2016 and found Cardano in late 2018. The Kelowna Staking Pool has been supporting the Cardano network since August 2020 and producing blocks since epoch 225!
I am proud to be a member of CCSPA since its inception in September 2020!
Level Up! Stake Pool
Pool ID: 91e34a10c60a797011bdafc723e0b86a2fdecd11731c8c9e403cfe6e
Ticker: LvLUp
Website: https://www.lvlup-stakepool.com/
Monitoring: http://dashboard.lvlup-stakepool.com/
Email: Contact Us
My name is Luc from Québec City, I work with Linux and servers on daily base. I am a sysadmin with 15 years of experience. LeveL Up! is fundamentally a technical project, I have build a bullet proof stake pool with strong monitoring tools and recover mechanisms. I would like to continue improving stake pool, all rewards will be reinvested on infrastructure. The servers are hosted on Amazon Web service in Montreal datacenter. One of my goals is to add a bare-metal relay this year.
Community and people first, think Cardano community is the strongest of all cryptoworld and I am proud to be part of this.

Rocky Mountain Staking
Pool ID: f4762ca1dce3c32c0d7a7e6d9f8a54bf40338e99ae5f3ad0172c9a2f
Ticker: ROCKY
Website: https://www.StakeCardano.net
Proudly supporting the evolution of Cardano since the Incentivized Testnet in December of 2019, ROCKY is a bare metal pool (i.e. I run my own infrastructure) managed by a seasoned IT professional (that's me) delivering continuous uptime with a small environmental footprint. ROCKY is committed to the full decentralization and globalization of Cardano and thus committed to running a single pool only. I'm proud to be a Catalyst Proposal Advisor (Cardano's on chain improvement proposal governance system), a member of the Stake Pool Operators Collective Assembly (SPOCRA) and an active member of the Canadian Cardano Stake Pool Association (CCSPA).